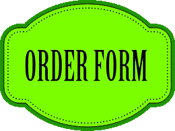 Custom Quilts
Your quilt should reflect the mood of the room where it resides. Combining various colors used in decorating the room. Choose 2 or more colors when ordering and allow me to combine your choices into the custom quilted item for your home.
Pricing for Custom Made Products
Pricing includes fabrics, batting, and professional finishing. Pricing includes quilts made from personal clothing. Pictures have an additional charge (see below). I do require 50% upfront either by check or money order and remaining amount prior to shipping. If using personal check, quilt will be shipped after clearing the bank.
**Sizes are approximate for all products**
Guide – Custom Quilt Pricing
Custom Quilt Pricing
Size
Description
Price
49" x 49"
Baby
$150
45" x 60"
Lap Throw
$200
72" x 90"
Twin
$325
81" x 96"
Full
$450
90" x 108"
Queen
$550
120" x 120"
King
$700
Adding photos to your custom quilt
Adding Photos/Quilt Prices
Note: Photo blocks approximately 8" x 11"
(may have more than one photo to a block)
Number of Blocks
Price
Up to 10 blocks
$50
11 – 20
$100
21 – 30
$150
31 – 40
$175
Custom Wall Hangings
Wall Hangings
Includes sleeve on back for hanging rod
Size
Price
up to 34" x 34" (squared)
$225
up to 47" x 47" (squared)
$275
up to 60" x 60" (squared)
$325
Returns
Due to the amount of time required to custom handcraft each order, product cannot be returned for refund. Any material flaws should be considered an enhancement to the character of the piece, and add to it's value in terms of originality.

Size troubles?

Take a look here, it may be just what you're looking for.


Block Party
Check out our block of the month!


Ask Riina!
Stuck and not sure what to do?