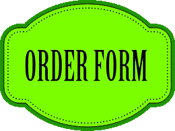 T-shirt Quilts
T-shirt Theme Quilts
Cherish Your Memories
T-shirt quilts will be cherished for years to come. You may have a collection of t-shirts from your favorite sport, hobby, or special vacation. You may be looking for the perfect gift to commemorate high school or college adventures. You may want to honor a special occasion, such as a birthday, wedding or retirement. We can help you transform a drawer of T-shirts into a special keepsake that is attractive and functional. Keep your child's precious memories for years to come with a one-of-a-kind t-shirt theme quilt. Your son or daughter will cherish the quilt as much as the memories on it.

Another really cool thing you can do, is if you have a tshirt with two sides of awesome, you can count that as two shirts! Saves you from finding another shirt in your stash. Here at Quilt Bugg, we like to make things easy as possible.
Please keep in mind that the approximate number of t-shirts depends on the size of blocks that we can cut from the t-shirt. We can use additional fabrics for blocks, if needed. Borders around t-shirt blocks can also add a nice touch.
T-Shirt Quilt Fees
T-Shirt Quilt Fees
Size of Quilt
T-Shirts Needed
Price
Lap: 45" x 60"
15 - 20 shirts
$265
Large Lap: 52" x 68"
20 - 30 shirts
$325
Twin: 72" x 90"
30 - 40 shirts
$385
Full: 81" x 96"
40 - 50 shirts
$450
Queen: 90" x 108"
50 - 60 shirts
$525
King: 120" x 120"
60 - 70 shirts
$600
Price Includes
Cutting the shirts with special sized templates
Designing the top/distributing colors
Sewing the shirts into a quilt top
100% cotton backing/binding (one color)
(Note: Using more than one color will be considered a pieced backing.
Additional charges will apply depending on size)
Batting (80/20) in the middle
Long arm, machine quilting all 3 layers together, meander pattern
Cutting, sewing, outer binding, sashing

Size troubles?

Take a look here, it may be just what you're looking for.


Block Party
Check out our block of the month!


Ask Riina!
Stuck and not sure what to do?