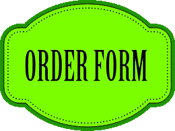 Long Arm Quilting
What is Longarm Quilting?
Longarm quilting is the process by which a longarm sewing machine is used to sew together a quilt top, quilt batting and quilt backing into a finished quilt. The longarm sewing machine typically ranges from 10 to 14 feet in length. One typically consists of an industrial sewing machine, a 10 to 14-foot table, and several rollers on which the fabric layers are placed. Quilting using a longarm machine can take significantly less time than hand quilting or more traditional machine quilting. This time saving is a large factor in the gain in popularity of longarm quilting.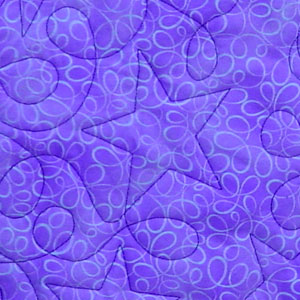 Quilt Bugg uses a Gammill Statler Stitcher®. The Gammill Statler Stitcher® utilizes computer software and hardware to operate a longarm quilting machine capable of stitching almost any design. A Gammill® machine equipped with Statler Stitcher® can handle an intricately patterned king-size quilt in a matter of hours instead of days, and is guided by the computer instead of by hand. The system can determine the pattern size, block size, stitches per inch, repetitions of the pattern and the offset of the pattern.
Advantages of Longarm Quilting
The speed and ease with which a quilter can have a quilt top finished by a longarm quilter has caused an increase in quilters. These machines allow quilters to have their quilts finished without going through the time-consuming process associated with normal machine quilting or hand quilting. Quilters can now take their finished quilt tops to professional longarm quilting businesses and pay a fee to have their quilting done by a longarm quilter. The availability of relatively quick and reasonably affordable quilting services has helped to cause a surge in the quilting business and an overall growth in interest in quilting.
Types of Longarm Quilting
The two major styles of quilting typically done by longarm quilting machines are pantograph designs, including "edge-to-edge" and custom work.
Pantograph
A pantograph is a long design that spans the length of the longarm table. The longarm quilter will take the pantograph design and place it on the table and then trace this design using the laser or stylus found on their machine head. The design typically spans the length of the quilt and can be repeated in rows to produce an all-over design on the quilt top. This method of longarm machine quilting is popular due to the minimal amount of work required by the longarm quilter themselves.
Longarm Patterns
Below is a collection of patterns to choose from. This is just the beginning. We will continue to add more pattern choices. If you are ready to place your order and don't see what you are looking for below, please contact Riina at thompson.riina@gmail.com to discuss options for your project.
Custom Work
Custom work is done when the sewer wishes for the quilt blocks to contain individual designs in each block or area of the quilt. This method is typically more time-consuming for the longarm quilter and is a more expensive method for having a piece quilted. Depending on the type of quilting work desired by the customer, the process can require additional time and resources for the longarm quilter. Some sewing styles, like meandering, which entails an all over fill-in design, require less attention to detail and can be done quickly. Other styles and designs, like feathers and motifs, require the longarm quilter to pay more attention to details and alignment and therefore can be time-consuming and costly.
Machine/Long Arm Quilting
Machine/Long Arm Pricing
Description
Size
Price
Table Runners
$35
Baby
↑ to 49" x 49"
$39
Throw
↑ to 52" x 60"
$49
Twin
↑ to 68" x 90"
$70
Double/Full
↑ to 80" x 90"
$90
Queen
↑ to 90" x 96"
$108
King
↑ to 96" x 108"
$129
California King
↑ to 120" x 120"
$145
Machine Quilting
Edge to Edge overall pattern done on entire quilt.
Custom Machine Quilting
Customization is $.09 per square inch. That can be a combination of different patterns, thread color changes, texture, etc.
Thread
To calculate your thread charge:
Length x Width = (Total Inches)
(Total Inches) ÷ 1296 = Thread Charge
Ironing
(If needed) $10.00 – $15.00. You must have your quilt top squared off prior to delivery. If I need to square off there will be an additional $5.00 fee
Thread Cleanup Fee
(If required) depends on quilt top condition. If the quilt top back is full of loose threads which need to be removed prior to quilting I will charge you for cleanup. Loose threads can show up in your finished quilt and produce an undesirable effect. Fee can run $10 per quilt. You can save yourself that fee if you clean up your quilt top prior to delivering it to me.
108' Backing Fabric Available
Call or email Riina for more specific details.
Backing Fabric Pieced
$5.00 per seam.
Binding Attached Fees
Binding Fees
Size
Price
Baby/Lap/Twin
$15
Double/Queen/King
$20
Binding Attached
Please send at least 1 yard of uncut fabric for binding. I will cut and sew double folded binding to your quilt by machine. (Does not include finishing, hand sewing to back)
Binding Attached
Hand Binding Fees
Size
Price
Baby/Lap
$30
Twin/Double
$40
Queen
$45
King
$55
Hand Binding Fee
I offer hand binding for those who want their quilts finished and hand bound on the back.
Hanging Quilt Sleeve
A sleeve for hanging your quilt. $10.00 – $15.00 (attached to quilt)
Please Note: Any other quilting services upon request.
All prices are subject to change without notice.
Batting Available
For more detailed information, Go to the Quilt Bugg Store link and select your choice of Batting.
Batting Prices
Batting Prices
Type
Width
Price Per Yard
Warm & Natural Cotton
90" wide
$11.25/yard
Polyester 3 oz Thick Loft
128" wide
$5.99/yard
Soft & Bright (½" thick)
90" wide
$6.99/yard
Quilters Dream
60" wide
93" wide
60" wide
93" wide
122" wide
$5.89/yard (Thinnest Loft)
$8.29/yard (Thinnest Loft)
$6.59/yard (Mid-Loft)
$8.90/yard (Mid-Loft)
$11.89/yard (Mid-Loft)
Quilters Dream (Black)
60" wide
93" wide
122" wide
122" wide
$5.89/yard (Thinnest Loft)
$8.29/yard (Thinnest Loft)
$9.89/yard (Thinnest Loft)
$11.89/yard (Mid-Loft)
Other Fees
Rush Fee 25% service charge. Returned check charge $35.00.
Shipping Information
If you will be shipping your quilt top (and backing, etc.) please package carefully. Putting tissue paper between the folds of fabric helps prevent wrinkles from setting in. Place your quilt in a plastic bag.
I will call or email you upon receipt of your package. At that time we can discuss quilting plans for your quilt. I will notify you when your quilt is completed. Please give me instructions on how much insurance you want me to add to your package. Please be aware that your final bill will include the shipping charges. I will expect final payment prior to sending your quilt out. My return package to you will have instructions for Signature Required in order to be certain that you have safely received your quilt.